The way we are born impacts the way we live
Reduce fear by cultivating trust
Explore your life's beginnings and the limbic imprints created in conception, gestation, birth & early childhood with
The Birth Into Being Method
An online gathering
Nov 15th ~ Dec 20th, 2020 
4 weeks of 60 - 90 min Live Support calls @ 9:00pm AEDT 
(10am GMT, 5am EST) 
6 weeks of curated content, according to themes that arise in the course
AU $297
(approx US $210)
Our ability to love, believe in ourselves, trust in life and everyone else, access states of equilibrium - peace, love and happiness - begins in the Limbic Imprint
Disconnection, isolation, distrust, persistent discontent. 

Lack of initiative, self worth, anxiety prone, hypervigilant.

Addicted, numb, shut down.

All very common occurrences in the modern Western psyche
Since the 1950's, modern day birth practices have very often had some or all of the natural processes removed. 
Natural initiation of labour, normal hormonal activation and the natural release mechanisms for oxytocin, the hormone of love, are often interfered with. The journey of emergence through the bacteriologically rich vagina, and maternal bonding is often interrupted by the effects of drugs and surgeries. Any number of interventions can and do happen. All the time. Intervention is statistically increasing, for numerous political, financial and social reasons. 
If you arrived without any of this entering yours and your Mother's birthing field - you were very lucky. Most weren't.

The post natal period, also got modernised, and babies birthed in hospitals were routinely separated from their Mothers. This period is also deeply formative, which creates a strong imprint on the limbic system. An imprint of what is the norm, of what we can expect from life, and how we are placed in relation to others, and the world.
Oxytocin, the hormone of love, peaks in Birth. For Mama and Babe, the easy release of Oxytocin (is there a correlation with the other big O? Yes! There is. More about that in the course) is a vital neural pathway to develop, as it enables feelings of love, safety, trust and surrender - i.e. an ability to relax! And not be in perpetual fright or flight
Our relationship with oxytocin begins in gestation and we are blessed with a peak experience in normal physiological birth, that sets a precedent (or not) for our bodies production and release of this vital hormone and neurotransmitter.

There are many correlations that show up between birth interventions, early childhood trauma, and the psychology of later life. The work of Dr William Emerson and the field of birth psychology is expanding along with understandings of epigenetics and neuroplasticity. 
The Birth Into Being Method explores and addresses the underlying trauma of our entry to life and the limbic imprints created in conception, gestation, birth & early childhood. It has a profound impact when used as spiritual preparation for Birth.

* Activate your conscious evolution
This textured modality uses movement, sound, breath, touch - imagination and intention

* Get to know your limbic imprint
Knowledge of the how and why of your patterns and habitual perceptions, is power

* Free yourself from the debris of the past
Access states of Being that give you a new unconscious comfort zone

It's for you if...
•you are willing to explore your own feelings, thoughts, beliefs, and entry to life experiences.

•you are ready to heal old pains, patterns and 'get out of your own way'
•you are willing to be kind to yourself, gentle with whatever comes up and seek extra support if you need it. (Private sessions are available for course participants at a discounted rate.)
•you enjoy learning new things and are willing and ready to create change in your life
•you are willing to enquire into how your birth and early childhood experiences might be affecting your life, love and ability to connect. Your choices, perceptions and responses today.
•
you enjoy connecting with others over the things that really matter in life, sharing from a space of truth with open hearts and minds. If you are willing to be part of an interested, invigorating, empathic online community.
It's NOT for you if...
•you take medications for anxiety and / or have strong emotional imbalances that make it difficult for you to come back to equilibrium, or feel unsafe in any way, if alone whilst doing this inner work with us via distance.
•you habitually judge others for their emotional responses or experiences. This is a space where we will be sharing our inner worlds and if you have no time or energy for supporting others as well as receiving, maybe it's best not to join and have a solo session with me instead. See the website for session packages.
•you are not ready to make change in your life.

Limbic Imprint ReCoding breaks the cycle of birth trauma perpetuating itself through the generations.
Release the grip of the story of suffering - allow space for a new story to emerge.
ReConnect
ReAlign
Remember...
Release the story of suffering 
Reconnect with your Purpose, your Tribe, your Creative Essence

ReAlign with your true nature of Love

ReWrite Your Story

Fall back in the arms of the human race.

What past Participants have to say:
Nicole's skill and dedication as a holder of sacred space is remarkable. I can say without hesitation that with her you are in safe hands. The respect and reverence she brings to this revolutionary work is outstanding and I rejoice that people are able to spend time with her healing, growing and appreciating the depth, wonder and magnificence of being human.
Shivam Rachana – Byron 2013

Author, Elder, Birth Activist



Our session put me in touch with my connectedness, and strong desire to live from a place of mind-body integration... I value this primal place within that knows what I need, that doesn't doubt what's possible, and that is pure potentiality. Thank you for this beautiful experience and your skilled facilitation. I would recommend Skype with you, to anyone drawn to this work. 


When you purchase ReWrite Your Story you get;
A virtual retreat -

Nov 15th thru to Dec 20th

6 weeks of processes,

integrative materials & exercises

delivered via live support calls, video recordings, audio & pdf
4 x 60 - 90 min live calls, for the first four weeks.
Support Calls are @ 9:00pm AEDT (Use this time convertor to look up your local time)

A private Facebook group for sharing & discussion between calls

Resource Lists 

Includes discounted session rates for private support


The LIVE online calls are an integral part of this journey. Bearing witness for each other with interaction and empathy...


Bring your own art therapy tools to this inner work, gifting yourself with visual metaphors of your shift


Journalling is another bridge to the future, of the experiences shared. Gifting yourself with words of transformation
Frequently Asked Questions
1. Will people be able to log in on their own schedule?
Yes, you can log into the topics in your own time. The only time-dependent sessions will be our live calls. These calls will also be recorded in case you can't make them.

2. When are the live support calls taking place?

4 x Sunday evenings in Australia, beginning Nov 15th, 2020
9:00pm AEDT (Use this time convertor for your own local time)
2. When will this program run again?
Maybe a few times in 2021. Sign up for my email list to be sure you hear about it.

3. What if I need more support?
I am happy to offer individual sessions at a discounted rate for course participants. Or, to have an email dialogue about your specific situation or experience. I'd love to be able to share your story or questions within the group, because it is often the case that one person speaks for many.
4. Still not sure about inner work online?
I am constantly amazed at the connection that is possible in the online space - and how online groups, although sitting singularly behind a computer, can still experience the magic that always occurs when people gather with intention, attention and an interest in inner work and healing of wounds. I am excited to run this course, to share and facilitate in a new way. The Birth Into Being International pod often gathers online, and it is such a remarkable feeling, holding a 'circle' that extends all over the world, with numerous time zones etc. Big Magic!
I have devised a unique sign language for the online courses. We can show our support, resonance, or similar experiences with our hand gestures, without needing to speak. In this way, we are all actively participating, even when one person is in dialogue with the facilitator. It brings intimacy and limbic resonance into play, even if we are continents away from each other.
5. Advantages V's Disadvantages
It's not always easy to get to all the workshops you'd like to, for any number of reasons. This online group experience offers something unique and unprecedented in the world of online courses. The live calls, the separate chat room for dialogue throughout the week, as we integrate the content, and explore what is arising in response to the processes... It can be as interactive or as private an experience as you like. No one is obliged to share anything with the group, although for many people, sharing is an important part of an experience. We will be co creating as we journey along and I'm more than happy to hear your feedback and suggestions.

The only disadvantage I see to doing this inner work online is the lack of touch. Being a multi sensory approach, touch is an integral part of the Birth Into Being Method. It is interesting to note that even when we touch and move our own bodies, we can invite the release of oxytocin and endorphins, and we will be exploring this within ReWrite Your Story.

"The most powerful message I took away from my time with you was that all my needs are met, and that everything is taken care of in my life! This is a huge perspective and cellular flip for me and it feels goooood! "



Callie, Melbourne
 AU $297

Limited places available

NOW is the time to Rewrite Your Story.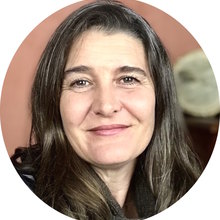 Mama, Birth Passionista, Facilitator
Nicole Moore
My life is enmeshed with many others, in community. A seeker from the beginning, I am deeply passionate about conscious evolution, our future as a species, and good living as a spiritual path. In my life and work, I am aligned with the truth that the way we are born, and experience life in the formative period of life, creates imprints and impacts the way we live. In workshops, private sessions and online, I explore these imprints and create new ones with people wanting to either develop relationship with, prepare for, or heal from birth. I am currently conspiring with the universe to create this and other online courses in this wonderful healing modality. I'm hoping to satisfy the requests from all those people who want to do this work from the comfort of their own home, who are not able to make it to a workshop somewhere. I like the idea of reaching more people than I can with in person workshops, and being a bit more sustainable in the way I'm interacting with the world and sharing my gifts. ( Less travel! More time for kids stuff on weekends! )Please! Reach out with any queries or questions. Don't be shy, ok?
1

Zoom meeting link & dates. 1st Call on Nov 15th, 8pm AEDT

An Altar for your Inner Child 4 mins

Monkey Breath - a quick little demo and explanation. 2 mins

Limbic Imprint ReCoding - INTRODUCTION, from Live Call. 25 mins WATCH THIS FIRST!

Limbic Imprint ReCoding - Process. 1 hour and 20 mins

Seaweed ~ Music to move, meditate or manifest to!

Discounted rates for private Sessions

Hand Gestures for Zoom Calls Video ~ 2:30 mins

Hand Gestures for Zoom Calls Graphic

Live Call Nov 15th 2020 - Recording 1hr 30mins long

2

Live Call 2 - Nov 22nd, 8:00pm AEDT

Tri Brain Process - 1hour, 6 mins long (plus extra time for integration)

Elena Introduces the Tri Brain Process

Tri Brain Process and it's application in Pregnancy

Tri Brain Supporting Articles

Birth As We Know It ~ FREE 25mins Educational Version

Live Call Nov 22nd 2020 - Recording 1hr long

3

Live Call 3 - November 29th 8:00pm AEDT

An Oxytocin Generating Exercise! 3 mins

The Family Process ~ Intro Video 15mins

The Family Process ~ Audio 57mins

Live Call Nov 29th - 1:20mins long

Journalling Exercise for The Family

4

Live Call 4 - Dec 6th, 8:00pm AEDT

Returning by Jennifer Berezan

Week 4 Intro - Watch Before doing the "Elements" AUDIO Process. 11 mins

Elements Process AUDIO - 1 hour long

5

Live Call 5 - Dec 13th, 8:00pm AEDT

A Map to Personal Power - A Message to your Other Selves ~ Video Intro 6mins

A Map to Personal Power - A Message to your Other Selves Process

Journalling Prompts - Reflecting on the themes explored, Celebrating where we've been in the duration of this course.

Changes to the ReWrite Your Story FB Group URL

6

Commitment to Self Relationship Remembering

Further Reading for ReWrite Your Story - 7 min video

Further Reading - Suggested books, with Links

Further Reading - article links

Spiralling - with Elena Tonetti-Vladimirova
Pregnant or Preparing for Conception? This self paced course might suit you better...
$297.00

$297.00

Birth Into Being ~ With Ease & Grace

Buy Now